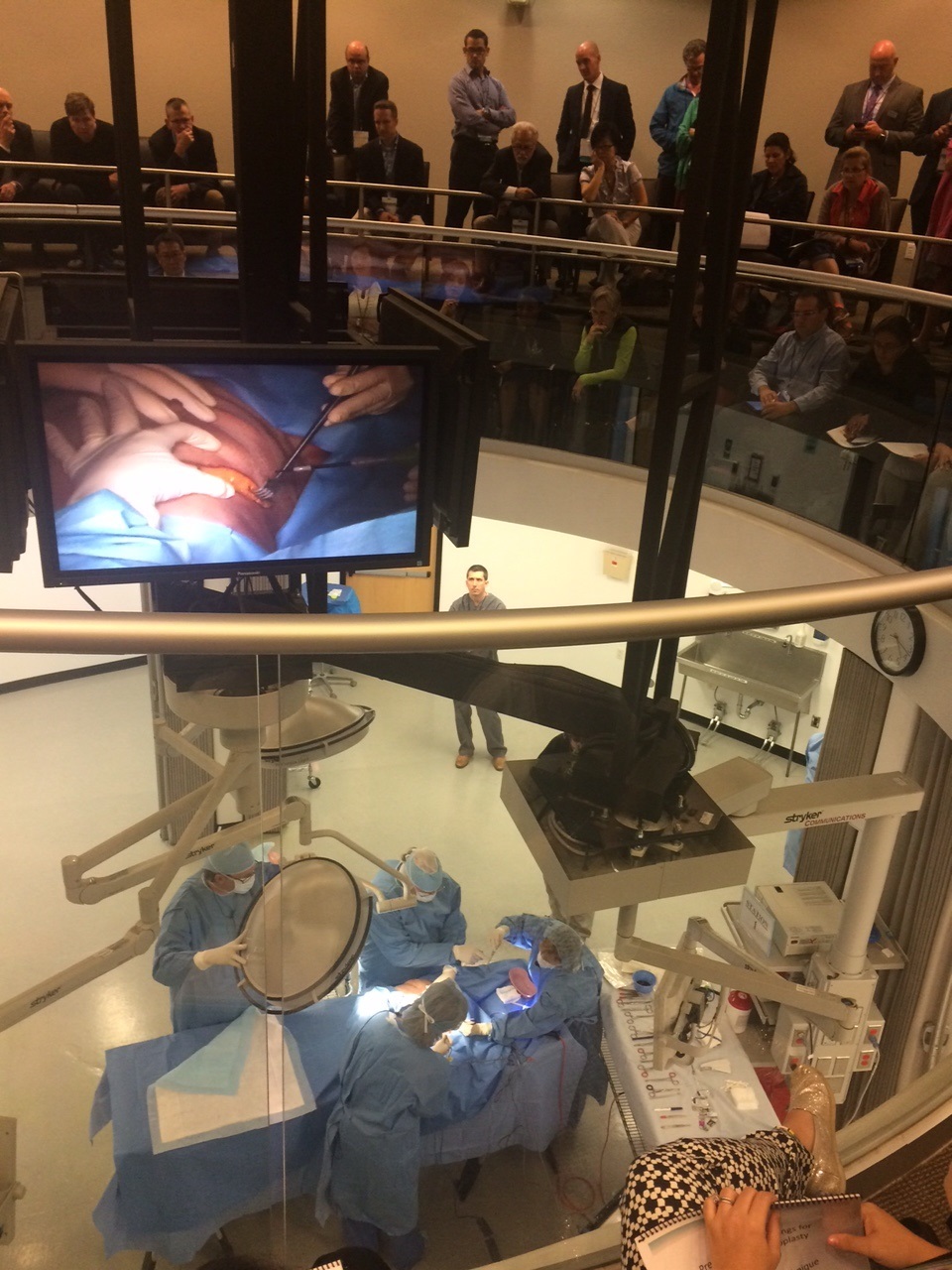 Dr. Peled Speaks at School of Oncoplastic Surgery
Dr. Peled Speaks at school of oncoplastic surgery. Dr. Anne Peled was a featured speaker at the School of Oncoplastic Surgery at their September Program in Las Vegas, NV. The program ran September 8-10, and featured experts on Oncologic Surgery speaking to their specialties at Merin Lab at the Medical Education Institute of Nevada.
Dr. Peled's lecture, Reconstructive Considerations Following Nipple-Sparing Mastectomy, was designed to instruct surgeons how to use different techniques to reconstruct the breast after a mastectomy with nipple skin preservation, which gives the most natural-appearing look following mastectomy. She also showed other surgeons how to perform various oncoplastic and breast reconstruction procedures through hands-on experience with surgical models.
Oncoplastic surgery uses the latest plastic surgery techniques alongside breast surgical oncology to rearrange the breast tissue at the time of the lumpectomy. If a large lumpectomy will leave the breast distorted, oncoplastic surgery uses the remaining tissue to realign the nipple and areola and sculpt a natural appearance to the breast shape. The other breast will be sculpted to match. The ultimate goal after surgery is to leave no deformity in the breast after surgery and in some cases, make the breasts look better than the did before breast cancer surgery.
These principles are also used in reconstruction after Nipple-Sparing Mastectomy, with the goal of making the breast look as natural as possible with specialized reconstruction techniques.