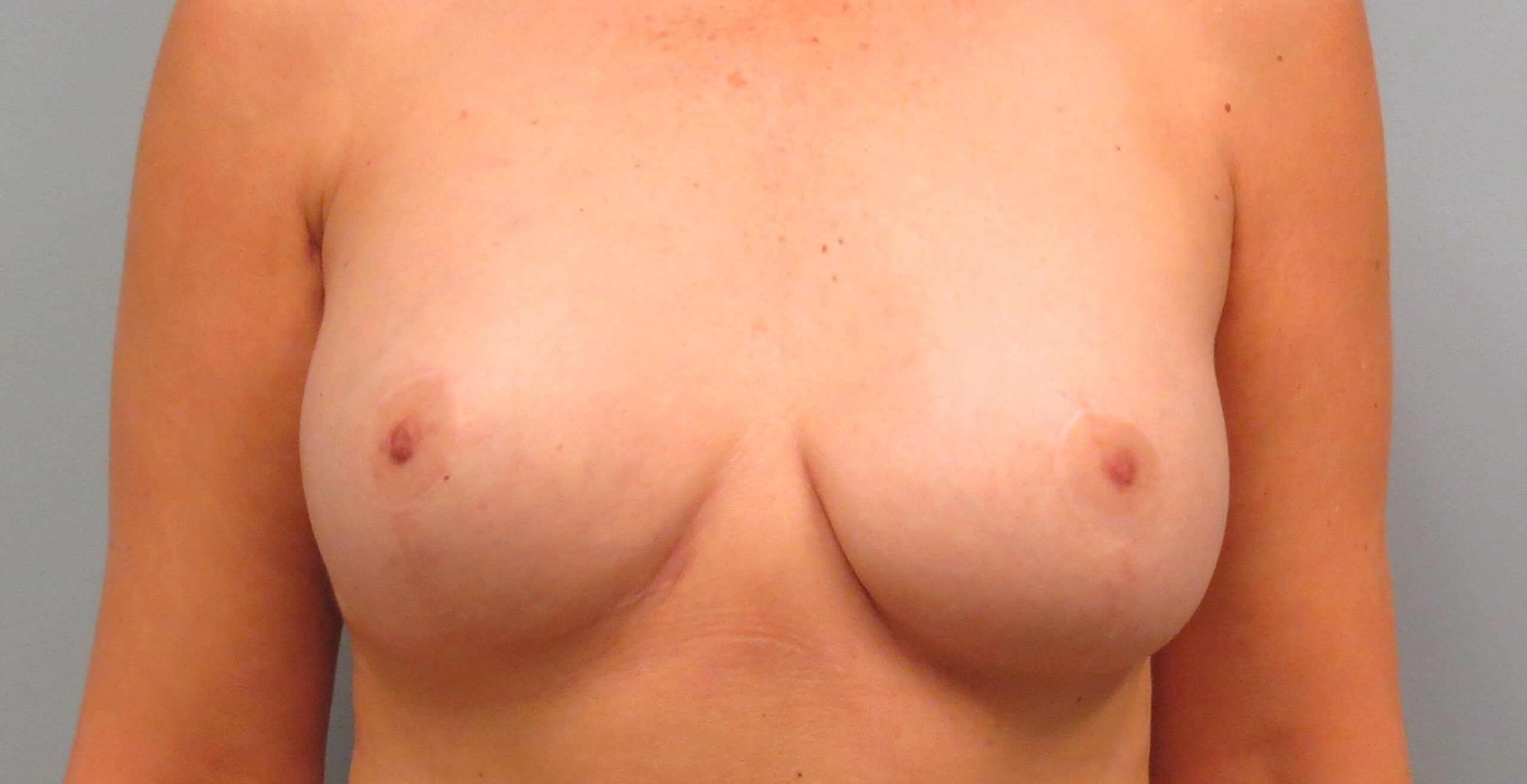 21st Century Breast Reconstruction Surgery: Less Invasive, Better Outcomes
I recently saw a woman in my office who had been diagnosed with breast cancer over 30 years ago, at age 37. At that time, she had undergone a simple mastectomy without reconstruction, a major lymph node dissection, and chemotherapy for what sounded like a small, very treatable, Stage I cancer. Since that time, as would be expected, her non-cancer breast had gotten larger and dropped over time, and as a result of the major asymmetry between the two sides of her chest, she had mostly been wearing hoodies or loose-fitted patterned sweaters for years to try to hide her chest. She had also developed neck and shoulder pain as a result of the lopsided-ness of her chest and found that even trying to wear a mastectomy bra and prosthesis wouldn't fix her asymmetry in clothes and her pain. She had been living like this for 30 years, without knowing her asymmetry could be significantly improved with insurance-covered breast reconstruction surgery.
I was so struck by how things had changed over 30 years between her treatment and mine after my recent breast cancer diagnosis at the same age she had been. With a small, Stage I cancer, women like me have the option of avoiding major lymph node surgery and can instead have just a few lymph nodes removed, saving them from potential complications such as long-term arm weakness or swelling. With the development of genomic tumor testing, women can get information tailored specifically to them that can help them make informed decisions as to whether or not they would benefit from invasive treatments such as chemotherapy.
And finally, on the reconstructive side, there have been so many advances that truly improve how women look, feel, and recover after breast cancer surgery. Most women now have the less invasive option of breast-conserving surgery, which can be combined with a number of different reconstructive techniques ("oncoplastic surgery") that avoid future divots at the lumpectomy sites and can in some cases lift or reduce the breasts in a way that makes them look even better than before surgery. For women having mastectomies, they can now often have nipple-sparing mastectomies, giving them the psychological and aesthetic benefit of keeping the external appearance of their breasts. When combined with less invasive types of reconstruction such as over-the-muscle ("pre-pectoral") implant reconstruction, women can be back to their normal lives in a matter of weeks with natural looking breasts.
For all of us who treat women with breast cancer, or have had breast cancer ourselves, we're so fortunate to benefit from the advances in breast reconstruction surgery over the past 30 years and to eagerly await the advances coming in the next 30.