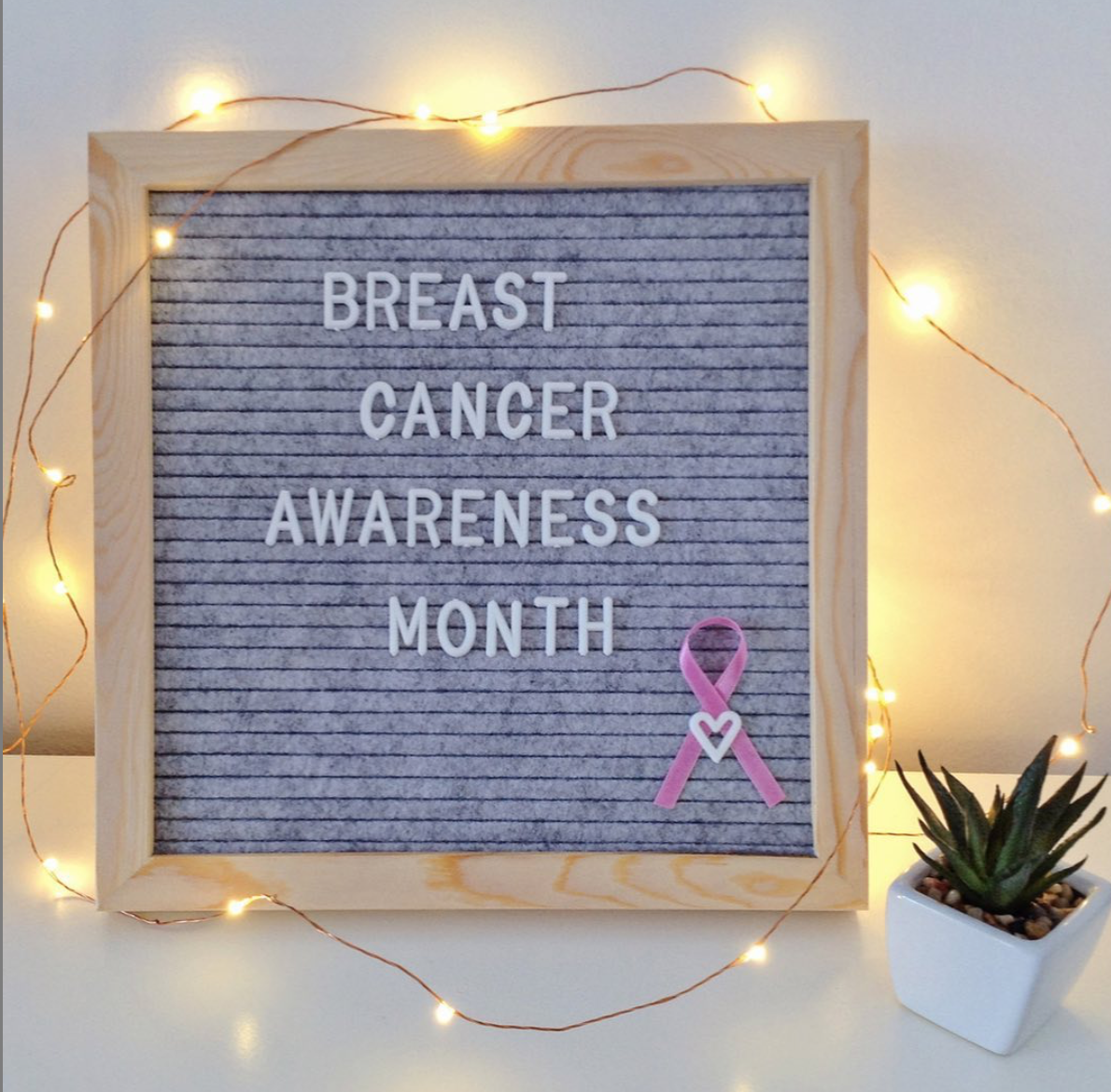 Breast and Ovarian Cancer Week
Do you know somebody who has had breast, ovarian or any other hereditary cancers? September 29th – October 5th is Hereditary Breast and Ovarian Cancer (HBOC) week and the entire month of October is Breast Cancer Awareness Month. It's a good time to remind ourselves what these weeks and month are about and to talk to your family members, friends and healthcare providers about their story and your own history.
In 2010, HBOC made its debut with the goal of raising awareness about hereditary cancers. As we move into Breast Cancer Awareness Month, we are recognizing men and women and all those affected by hereditary breast, ovarian and related cancers including those with BRCA mutations, survivors, previvors, family and friends of those who have been affected by breast, ovarian and related cancer and those with strong family histories of cancer.
Millions of people carry inherited mutations or have strong family history of cancers, but don't know their individual risk. In some families, breast and ovarian cancer have a predominance to develop and these cancers usually affect woman and men much younger than the average age of diagnosis and some individuals may develop different types of cancers – this is known as HBOC.
Most often, HBOC is caused by inherited gene mutations in the BRCA1 or BRCA2 genes, as well as others. Some families have HBOC based on the predominance of cancer history in their family without a detected gene variant or mutation. Breast and ovarian cancer are very high in women and men with these inherited gene mutations and individuals with strong family history, those of Ashkenazi Jewish descent, and/or family members with HBOC should talk to their healthcare provider about possible genetic counseling to help estimate their lifetime risk of developing these types of cancers. With more knowledge comes more informed decision making and this can guide the discussion with your healthcare provider, gynecologist, breast or plastic surgeon or anyone else involved in your healthcare about what screening tools, guidelines and recommendations that might be right for you and your family. For some women, these recommendations may include increased screening and surveillance, while for others they may include considering prophylactic breast or ovarian surgery.
Know your risk and know what options are available to you. Some resources to find out more are:
cancer.org, HBOC, The Breasties, National Breast Cancer Organization, Anne Peled, MD
Join us throughout the month of October as we celebrate and raise awareness surrounding all those affected by breast, ovarian and related cancers!