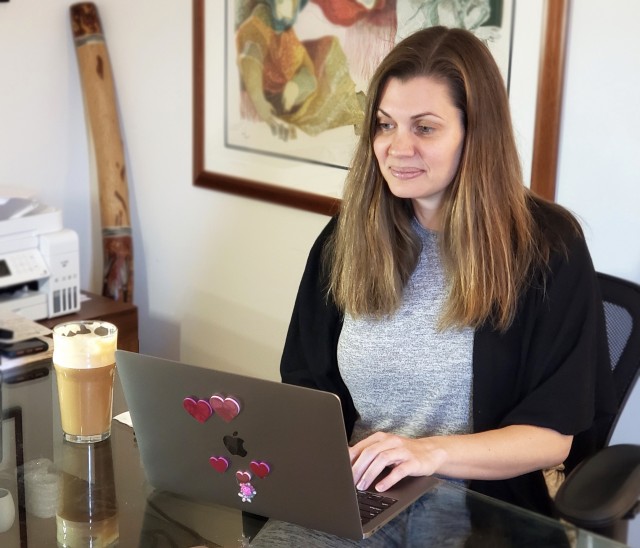 What To Expect From Your Virtual Visit with Dr. Anne Peled
There are a number of reasons that a virtual consultation or follow-up might be the best way for you to meet with our providers, and we are excited to connect with you in this way. We've put together the information below on what to expect with your virtual visit – please reach out to our office at [email protected] for any additional questions or to schedule a visit!
What types of consultations are appropriate for a video visit?
We've found that really any type of issue that we would discuss with patients in our office works for virtual consultations as well. In our practice, this includes breast cancer surgery, oncoplastic surgery, prophylactic mastectomy, sensation-preserving mastectomy, breast reconstruction, breast reduction/lift, breast augmentation, abdominoplasty, and liposuction, among others. Additionally, video visits work well for follow-up visits for patients who have already had their surgery and are unable to easily come into the office for follow-up.
What should I expect before, during, and after my video visit?
Once you have scheduled your video visit, our patient coordinator Alyssa will get you set up to fill out online medical history forms and upload photographs (when appropriate) to our HIPAA secure telemedicine portal. We may also need to obtain medical records prior to your consultation, depending on the reason for your visit.
At the time of your video consultation, you will receive a text or email (based on your preferred method of contact) for a link to our secure video portal to start your consultation. You will have 10 minutes to click the link and your visit will automatically start. We suggest choosing "email" for a computer with a webcam or "phone number" if you prefer to use your cell phone as your video device for your appointment.
Our virtual consultations are typically set up for 30 to 45 minutes, and often last the entire time, depending on the discussion. During your consultation, Dr. Peled will review your history and the clinical information provided, as well as your goals for any potential surgical procedure. She will discuss potential surgical options and review the anticipated procedure details, recovery, and outcomes. You will have time to ask any questions you have about the procedure and the next steps and Dr. Peled will make sure all of your questions and concerns are addressed before the completion of the consultation.
After the consultation, depending on the conversation you had with Dr. Peled and the surgical procedure you may be planning, our office will follow-up with you on the next steps. We can also connect you with patients in our practice who have already been through a similar procedure to help you with decision-making and know what to expect. For out-of-town patients, we have a number of resources on traveling for surgery from out of town and what that entails. When you have confirmed you'd like to move forward with an in-person consultation or schedule surgery, we will send you all the information on hotels and other accommodations, how long you should plan on staying, and additional details on your surgical procedure.
If you have any medical questions after your video consultation, please feel free to reach out to our practice PA, Nicole Daoud, at [email protected] She will also be in touch with additional information regarding the pre-operative and post-operative process if you decide to proceed with surgery. For any scheduling or non-medical questions, please e-mail Alyssa at [email protected] or you can call the office at (415) 923-3011. We look forward to welcoming you to our practice!